How to Hire a Mobile Application Development Company?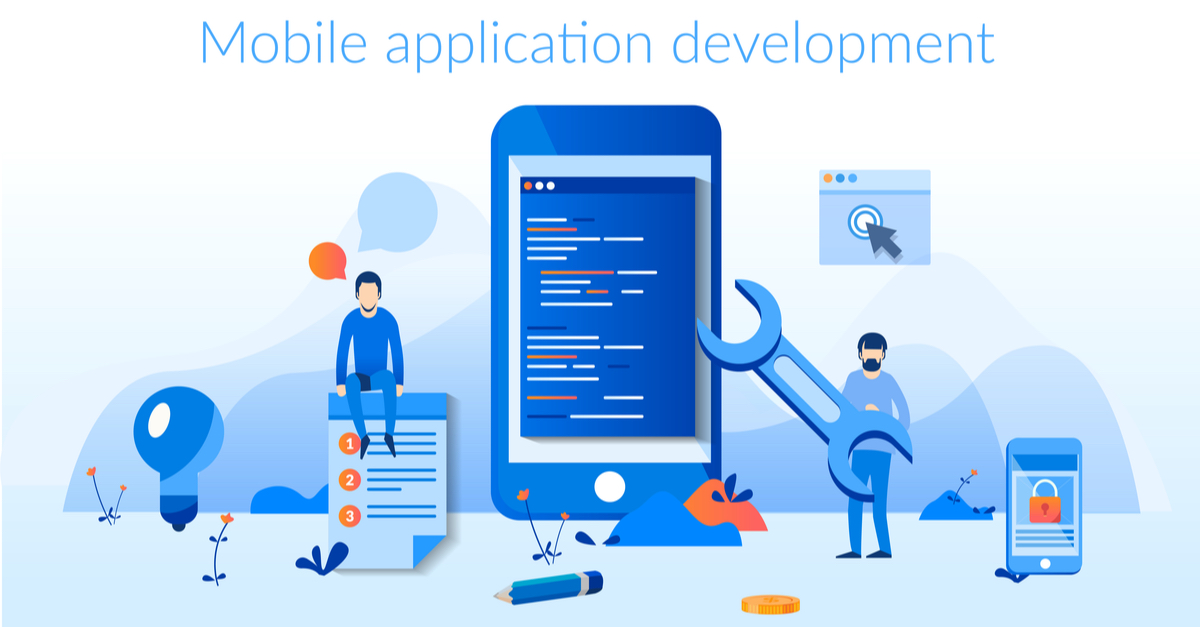 Share This Article
Concluding that your business needs a mobile app is a significant step, but choosing the right mobile app developer is another story. Recent studies show that only 1 out of every 5 startups survives after the first 5 years. The reason many businesses fail is that they don't keep up-to-date with the most recent market demands, and so, fall behind between high-end competitors.
A recent survey by Statista showed that 90% of online consumers that spend time on their smartphones are on mobile apps, and according to ContractIQ, 62% of businesses already have a mobile app or are working on developing one. But even if you run a successful business, you may not necessarily have the right resources to build a mobile app. Hiring mobile app developers is one option – but then you'll have to look into hiring designers, engineers, and a project manager as well. Most businesses opt to hire a mobile application development company because it's the most secure and affordable option. But how to choose the right development company when there are thousands? That's what we're here for. We've narrowed down the top 10 criteria to consider before hiring a development company.
10 Tips to Consider When Hiring a Mobile App Development Company: 
Portfolio:
Checking the company's recent projects and apps is a great way to determine whether or not you like the company. A good development company will usually have a few apps in the market that you can check out. Their portfolio is either available on their website or you can ask the company to see it.
Check out the apps they've done before, download them, navigate through them – try to get an overall feel of the app, is it something you like? Would you change anything? You can also check out the reviews and ratings of the app to see how the consumers are dealing with it. Take the time to look into their portfolio and even compare it to other competitors. Rushing yourself into picking a company will only fire back on your business if you've missed something valuable from the start. This will help you imagine a bigger picture of who the company is and what they're capable of.
Expertise:
You don't want just any mobile app development company working on creating your app, and you want a company that knows what they're doing – and has done it a lot before. It is essential that the company you choose can develop all your needed features and even explain how it's done. But most importantly, you need to find a company that is genuinely interested in your app and isn't just creating another app for another client. Have they done work similar to your app before? Maybe something in the same industry? For example, if you're a medical business and need an app to cater to patients or doctors' needs, check if they've done anything in the medical field before. Are they familiar with medical terms? Do they understand the needs?
Ratings & Reviews:
If you're going out to eat, you check Yelp to see the right places to head to; why not do the same when you're investing thousands of dollars? There are multiple software-reviewing websites like Clutch or Capterra to check the ratings, reviews, and info of various companies. Clutch features over 600 software companies, with a profile per company displaying info like their hourly rate, employees, portfolio, and customer reviews.
And on Capterra, you can filter by location or industry. So you can find a development agency in the U.S or anywhere else if you'd like. Each company also has its profile. Get better insight into what their customers think by looking through the comments, taking notes of complaints, and anything else worth value.
Platform:
Settling on which platform you want to develop your app on is also something you need to do from the start. The two most popular platforms are iOS and Android. Through market research, you can find out what platform your customers use and develop accordingly. If you want to build on both platforms, you need to ensure the development company has worked on both platforms before.
Communication:
Mobile app development is a lengthy and time-consuming process, it can take up to a year to develop an app from start to finish – plus the support and updates an app would most likely need later. So, you would want to work on building a good relationship with your chosen app company because it'll be a long-term relationship.
Assess the company's initial communication; do they pick up your calls? Do they quickly reply to your emails? Are they friendly? You want someone who would create a clear timeline for you, be able to guide you through it, and give you professional advice. An excellent mobile app development company won't just listen to your requirements; they'd give you creative input, update you on the latest app trends that could work for your app, and, overall, care about your app.
To avoid any miscommunications, make sure you have excellent and direct communication from the start and explain your vision, features, and app functionality clearly. This will save you a lot of trouble in the long run, like surprise costs or missing features. It is also why many businesses look for app development within the U.S. and avoid companies abroad, the language barrier and different time zones can be challenging.
Price:
A survey from Clutch showed that the cost of developing a mobile app ranges from $30,000 to $700,000. Gaming apps usually fall into the high-end of that range, but you need to have a budget set aside because developing a mobile app isn't cheap. Before partnering with any company, you need to know the price (with all its aspects) from the start. Will there be a down payment? Are there any extra fees outside of development? Are there any fees to launch the app? These are all questions you need to be answered. Also, look into payment methods, and how will you be billed by hourly rate? Per milestone?
And remember, keep quality in mind because cheaper doesn't always mean better – especially if your mobile app will be the central pillar in your business. You can request a free quote today to get a better idea of cost.
Certificates & Awards:
A software development company is as good as its reputation or portfolio. But then there's an extra reassuring point when known publications or organizations award the company. A lot of mobile app development companies have their certificates, publication covers, or awards listed on their homepage or About Us page.
That doesn't mean that a company without awards is a lousy company, but seeing extra verifications on their website is always a good sign.
Proposal:
When discussing your ideas and requirements, you can ask the company to send you a proposal before partnering with them or picking an agency. This proposal should include a clear timeline, cost, features, functionality, and anything else related. You want an agency that wants you to have the best app possible, not an agency that does only what you want – but what you need.
This proposal will give you a clear idea of their work and help you visualize your app better. But before discussing essential details about your app or business, ensure the company is fine with signing an NDA so that your company's privacy and ideas are kept protected.
Launch & Support:   
Your relationship with the development company doesn't end when the app is developed; you need to ensure the company can help you with the app launch as well. App Stores have specific guidelines for their apps and a submission process that needs to be done.
And even after your app is launched, it will still need support and maintenance like new releases, updates, bug fixes, new features, etc. Discuss with the company what happens next and how will you be charged. This is also why communication and having a direct channel to your development partner is essential.
Design:
Coding is not all it takes to develop an application; in fact, the design of the app is just as important as its functionality – if not more. Not all development companies offer end-to-end services, from the outline to the post-launch.
Some companies will only work on development without the design aspect; others may have a great development team but no creativity with designers. You need an agency that can offer you cutting edge designs, using an agile methodology. Ask questions like what tools are they using? What are their ideas on design? And if they can create an app design mockup so you can get a visual idea of what the app would be.
Do Your Research – Make Your Pick:
After looking into all of these points, you should easily be able to narrow down your options to your favorites – and hopefully, one company. Developing a mobile app is a long process, and so you need to find a development partner you can fully trust with your business.
Enjoy this article? Don't forget to share.